Bed & Cabinets Sold Separately
*10% premium finish charge for white
Details, Dimensions, and Cabinet Options
This wallbed is deeper than most of our beds. The curved top gives it a unique look, like no other on the market. When you open this bed it has a nice headboard to place your alarm clock, cell phone or glasses. The Euro Deluxe wallbed also has shelving on the inside of the wallbed for storage. It is a perfect solution when you do not have room for side cabinets next to your Wallbed. The Euro Deluxe Wallbed is made of Birch Plywood with a mix of solid birch wood trim. The wallbed comes in many finishes to match your room colors and design. The Euro Deluxe Wallbed has many piers and desk options to complement the Murphy Wallbed unit. This style bed operates on a piston system and we give you a lifetime warranty on this mechanism for as long as you own the wallbed. This wallbed takes up to an 12 inch thick mattress.
Birch Wood
Piston Mechanism
Unique Curved Top Design
up to an 12-inch thick mattress.
Disclaimer: Prices and product availability are subject to change without notice. Please call to verify pricing.
Wallbed Customizations on All Models
All of the murphy bed models available at our Scottsdale Showroom come have a variety of ways to customize them to fit your home's decor.
Every murphy bed we offer can come in a number of different finishes and hardware options. Additionally, they can have extra storage space added to them via piers and cabinets. If you are looking for home office options, desk are another option each wallbed can have added to them.
Learn more about what customizations and additions are available for each murphy bed model by visiting our Scottsdale Showroom or viewing our product spec sheets!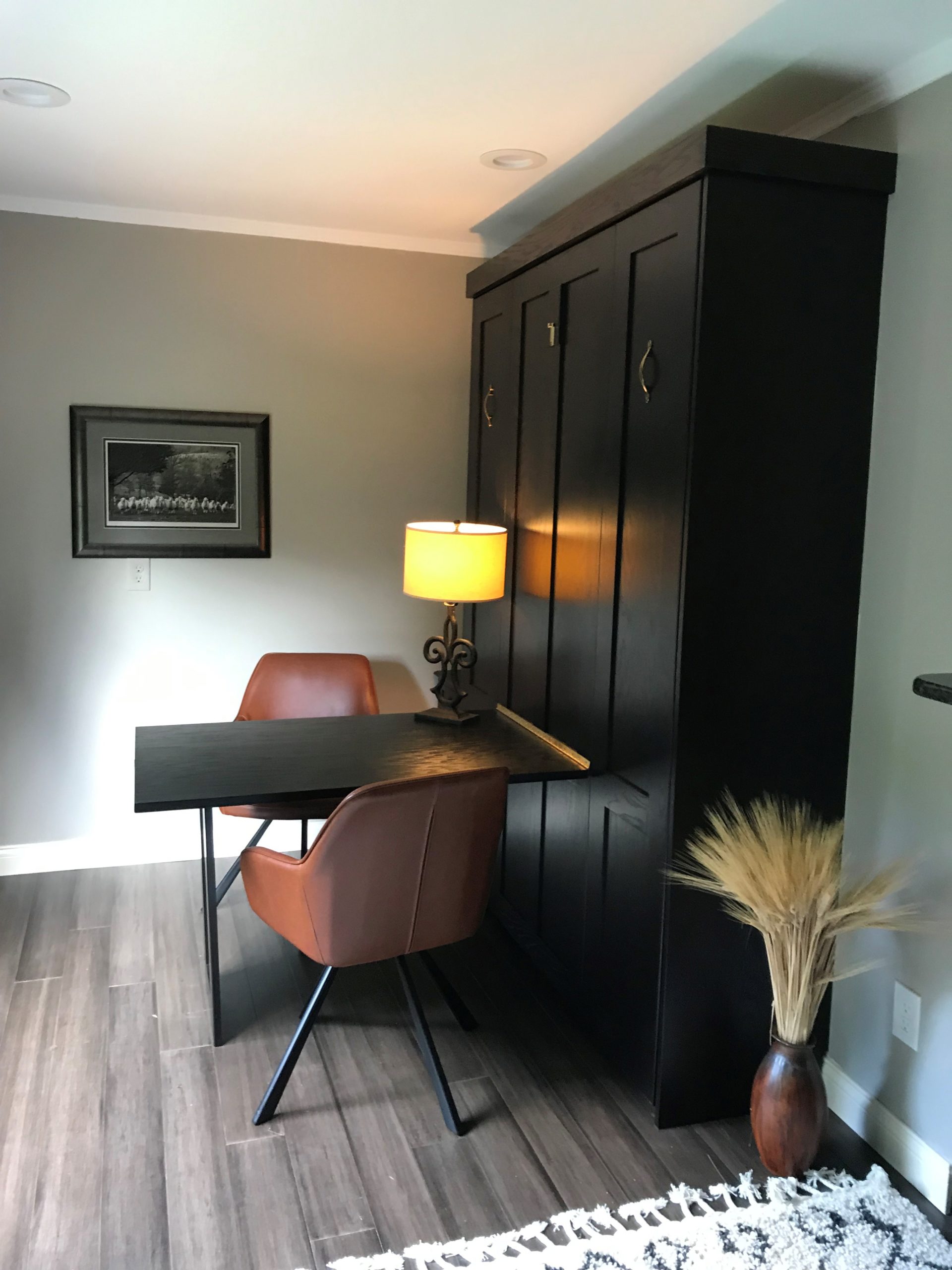 Easy Murphy Bed Installation!
No matter where you are, Wallbeds n More Scottsdale guarantees a simple and stress free Murphy Wallbed installation! We know the most exciting part of a wallbed purchase is the moment the bed arrives. This is why we assure our customers the arrival and install process is as smooth as possible. 
No matter the wallbed model you purchase, you'll receive white glove installation service from start to finish. When it is time for your wallbed to be delivered, all you need to do is tell our installation team where to put the bed. In moments, it will be ready for use.